Adobe Captivate Classic: Beyond the Essentials
An advanced, hands-on workbook that supports Adobe Captivate Classic (version 11.8.2) and Adobe Captivate 2019 (version 11.8.1).
"Adobe Captivate Classic: Beyond the Essentials" Advanced Workbook
"A hands-on, self-paced workbook that guides you through the advanced features of Adobe Captivate Classic (version 11.8.2)."
Create a highly interactive software simulation in the very first module. Control the text in the simulation's automatic text captions before you record by editing a text capture template.

Use Fluid Boxes and Breakpoints to create responsive eLearning that allows content to automatically reflow and fit any size display, including desktops, laptops, tablets, and smartphones.
Create Virtual Reality eLearning, allowing learners to immerse themselves in your course.
Create interactive videos that include knowledge checks and other interactive objects.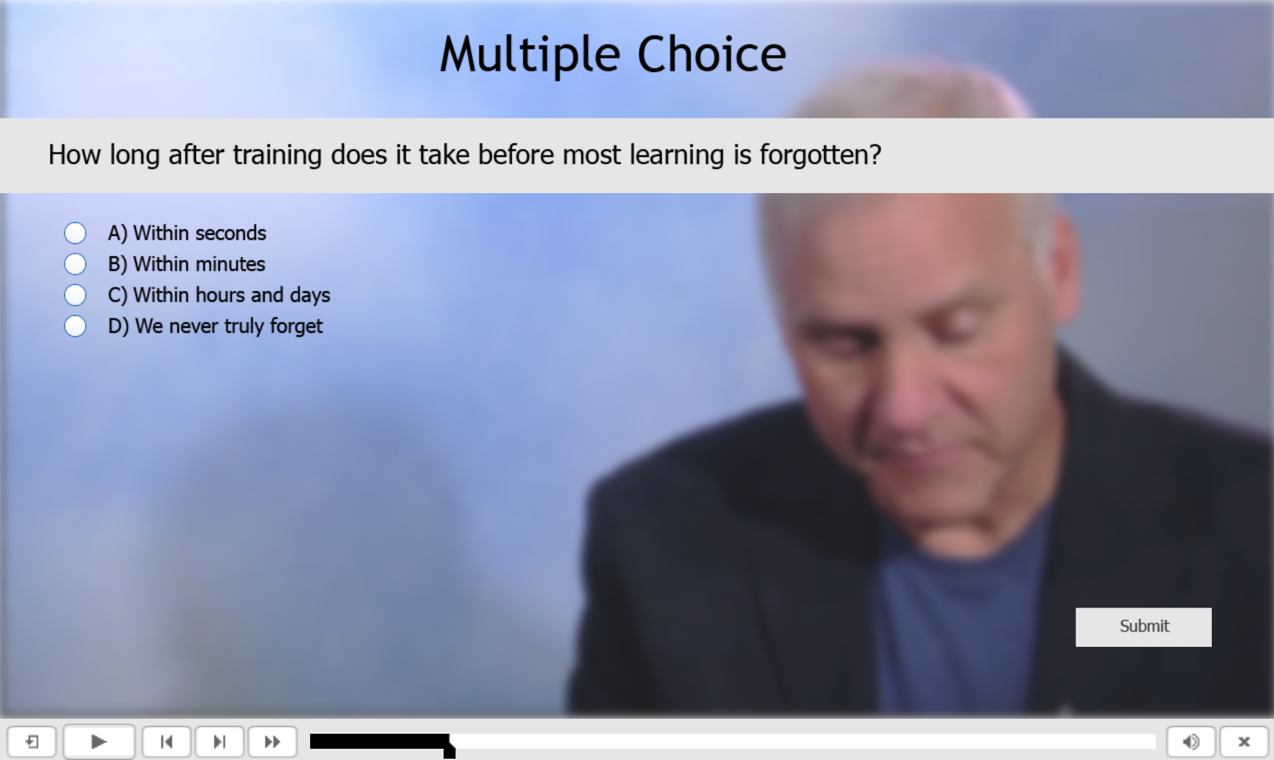 Fine-tune your Captivate skills by learning about object styles, master slides, and themes, and creating and using project templates.
Engage your learners by adding variables, learner interactions, and drag-and-drop activities.
Create branching scenarios that allow learners to plot their path through your eLearning course.
Master advanced actions that make slide objects perform amazing feats such as showing, hiding, changing states, adjusting variables, applying conditional expressions, decision blocks, and more.
Ensure your eLearning is accessible by adding accessibility text, keyboard shortcuts, closed captions, and setting a tab order.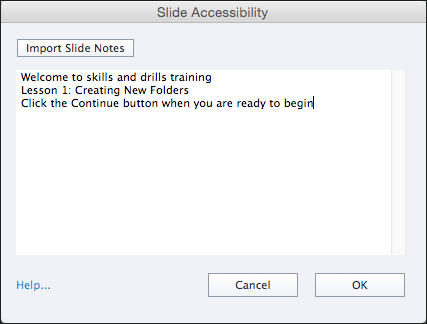 Enable Captivate's reporting features and output content packages so your eLearning reports results to Learning Management Systems using SCORM, AICC, Tin Can, and more.
This book features:
Captivate projects, images, audio files, and other assets to get started
Dozens of step-by-step, hands-on activities
Hundreds of screen captures
Confidence Checks to challenge your new skills
Note: Hardcopy workbooks ordered from the IconLogic site are all coil-bound with die-cut covers. 
Prefer a digital copy?
Purchase a PDF version of the book from VitalSource here.  
If you are in Australia, use this link to order your book: https://www.vitalsource.com/en-au/. If you are having difficulties, chat directly with the VitalSource support team.
---
Shipping Note: We are unable to ship to PO Boxes. Orders placed after 2 PM Eastern may ship the next business day.