Adobe RoboHelp Beginner Training (Live Online)
During this live, 2-day, instructor-led class, you will learn the essential Adobe RoboHelp skills that will get you up and running in just two short days! Among other things, you will learn how to create projects from scratch, add content (topics, images, and multimedia), add links, create TOCs and Indexes, add variables and conditional content, and output into such popular formats as HTMLHelp, Frameless, and Responsive HTML5.
Adobe RoboHelp Beginner Training
This live, hands-on, instructor-led, Adobe RoboHelp course is designed for the beginner to intermediate RoboHelp user and will teach you the essential skills needed to create and deliver user assistance as Help systems, policies and procedures guides, knowledge bases, and more.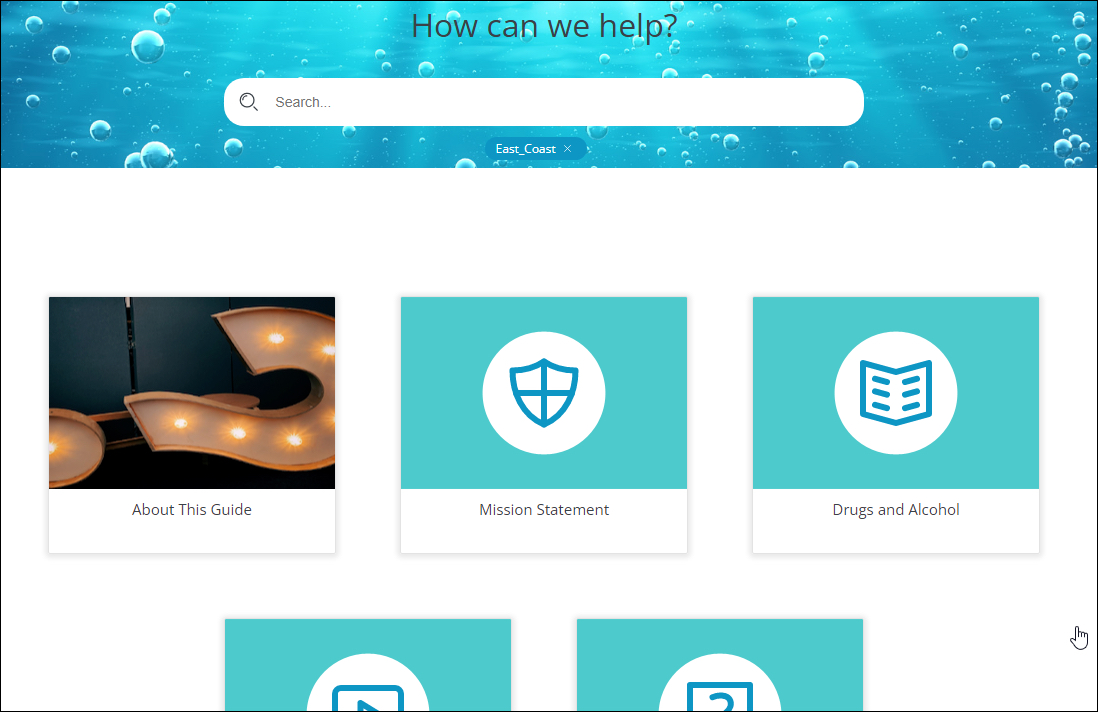 You will learn to create RoboHelp projects from scratch and how to add content by importing content from Microsoft Word and HTML files. You'll learn to enhance content with graphics, and multimedia, and how to improve user navigation by adding hyperlinks, indexes, and glossaries.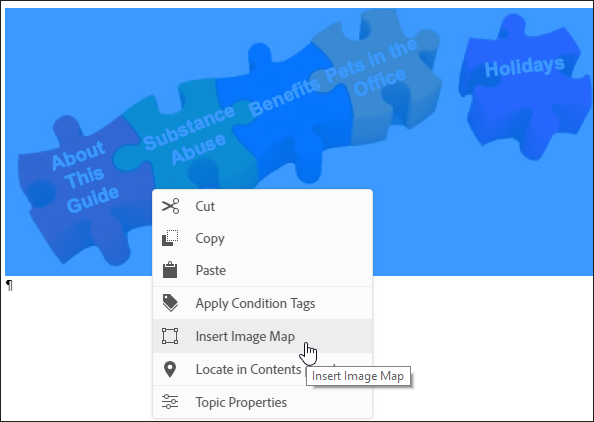 You'll improve your production efficiency by learning about cascading style sheets, variables, snippets, and master pages.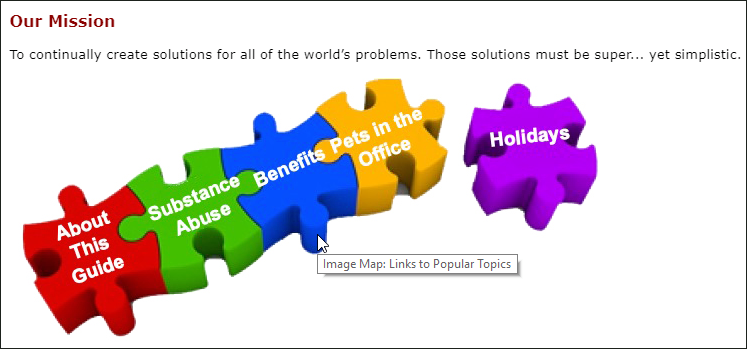 This class is project-based and fully interactive. You will be able to speak with and hear from the instructor and fellow attendees as you work in real-time to complete activities within RoboHelp.

We'll work in class to produce our own help system. View the finished product here.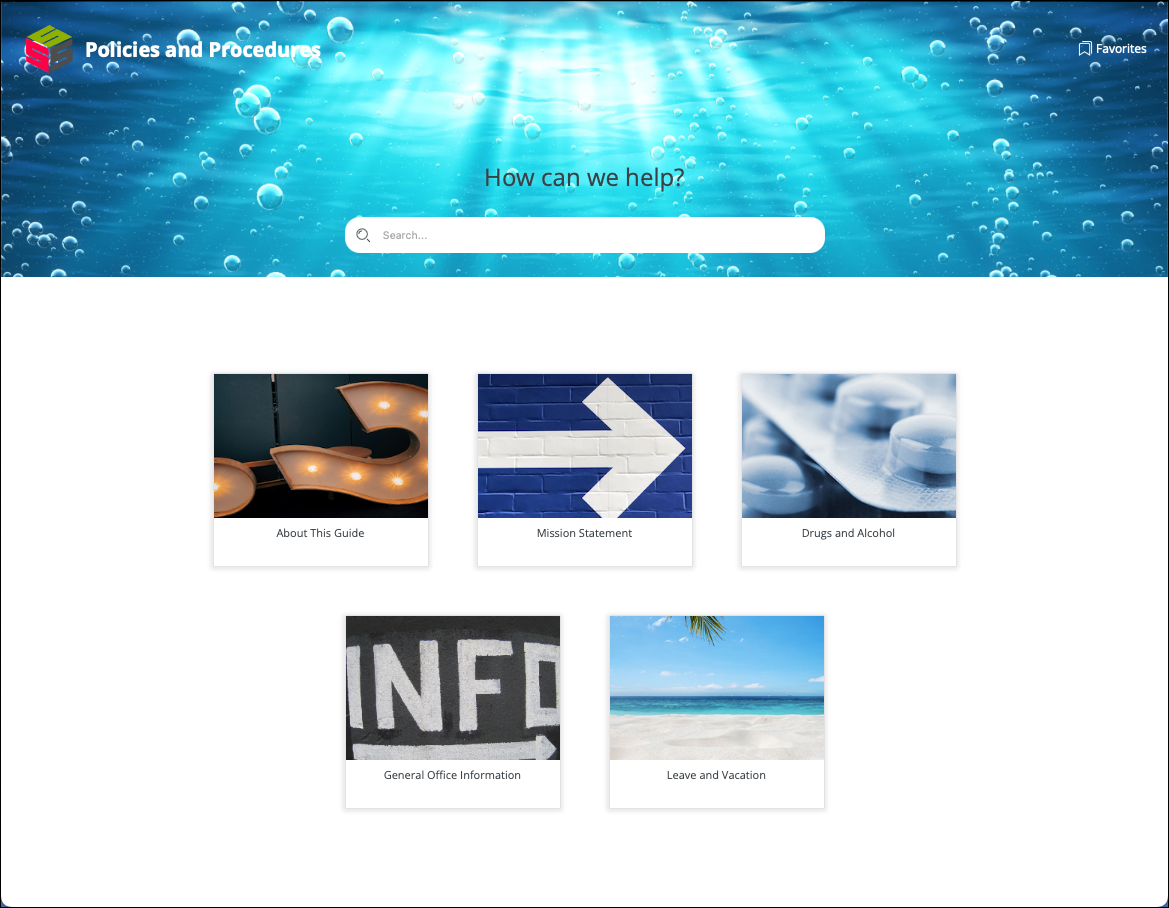 Our public classes teach the most recent version of RoboHelp. If you are using an older version of Adobe RoboHelp, contact us about private training and mentoring at 888.812.4827. If you are using an older version of RoboHelp, you can still attend this class. Download the free RoboHelp trial for this course (new and legacy versions of RoboHelp can co-exist on the same computer). Your instructor will be happy to touch upon the differences between the different software versions throughout the course.
To attend this RoboHelp class, all you'll need to do is internet access, a headset, and the RoboHelp software. You can download the free trial version of RoboHelp from  http://www.adobe.com/products/robohelp/try.html . We will provide the course workbook and all of the course assets. While not a requirement, virtual students often find it helpful to attend this class using two computer monitors. This will allow for one screen to always display the presenter's screen, and the other for you to use as you follow along with the instructor
Where is this class held? 
This is a live, online class led by a field expert; and just like an in-person class, it is fully interactive and engaging. What's the difference between an online/virtual class and an onsite class? Nothing... except no travel. If you have a reliable Internet connection, you can participate in our virtual classes from anywhere in the world. Many of our students choose to stay home from work on these training days, some never even changing out of their slippers! Where applicable, students are able to speak with and hear from the instructor and other participants throughout the course as they work in real-time to complete activities.
Need something a little more personal?
We understand your team might have specific training needs and we would love to work with you. We offer both virtual and on-site instructor-led, fully customizable courses tailored to your Adobe RoboHelp training needs.
Introduction to Adobe RoboHelp
Open an Existing Project
Set the RoboHelp Application Theme
Explore Project Content
Create, Edit, and Delete a Topic
Explore a TOC and an Index
Generate HTML Help
Generate Responsive HTML5
Generate a Print Version of the Help System
Output an eBook
Creating Projects
Create a Blank Project
Create a New Topic
Rename and Delete Topics
Import HTML Files
Import Word Documents
Edit Text Formatting in Source View
Project Structure, TOCs, and Styles
Create Project Folders
Create a TOC Book
Auto-Create a TOC
Edit Book Names and Reorder Pages in a TOC
Attach a Style Sheet to a Topic
Apply Paragraph Styles
Create a Style Sheet
Remove and Apply a Style Sheet
Create and Apply a Character Style
Format a Bulleted List
Linking
Link to a Word Document
Insert Hyperlinks
Insert Bookmarks
Insert Auto-Sizing Popups
Images and Multimedia
Insert an Image
Add Alternate Text and an Image Title
Add Hotspots to a Graphic
Import Captivate Demos into a Project
Insert Captivate Demos into Topics
Create Drop-Down Text
Tags, Expressions, and Variables
Create a Condition Tag
Apply a Condition Tag
Create a Condition Expression
Apply Topic-Level Tags
Create Dynamic Content Filters
Create a Variable
Work With Snippets
Tables, Indexes, Search, and Glossaries
Insert a Table
Work With Table Styles
Add Index Keywords from Within a Topic
Edit Multiple Topic Properties
Create a See Also Keyword
Insert a See Also Placeholder into a Topic
Add Custom Search Terms
Add a Search Synonym
Add Glossary Terms
Skins, and Master Pages
Add Favicons
Specify a Default Topic
Modify the Home Page Tile
Create a Master Page
Edit a Master Page
Windows, Browsing, and Context Sensitive Help (CSH)
Create a Custom Window
Create a Browse Sequence
Test an API Call for Help
Publish an Output
Review CSH Source Code
Create a Map File and Assign Map IDs