Articulate Storyline 360: The Essentials (2nd Edition)
Articulate Storyline 360: The Essentials Workbook (2nd Edition)
Get a Jump Start on Learning the Essential Articulate Storyline 360 Skills with this Beginner, Hands-On Workbook
Articulate Storyline is one of the best eLearning development tools in the world. This step-by-step, project-based workbook will have you creating interactive eLearning projects with Storyline in as little as two days.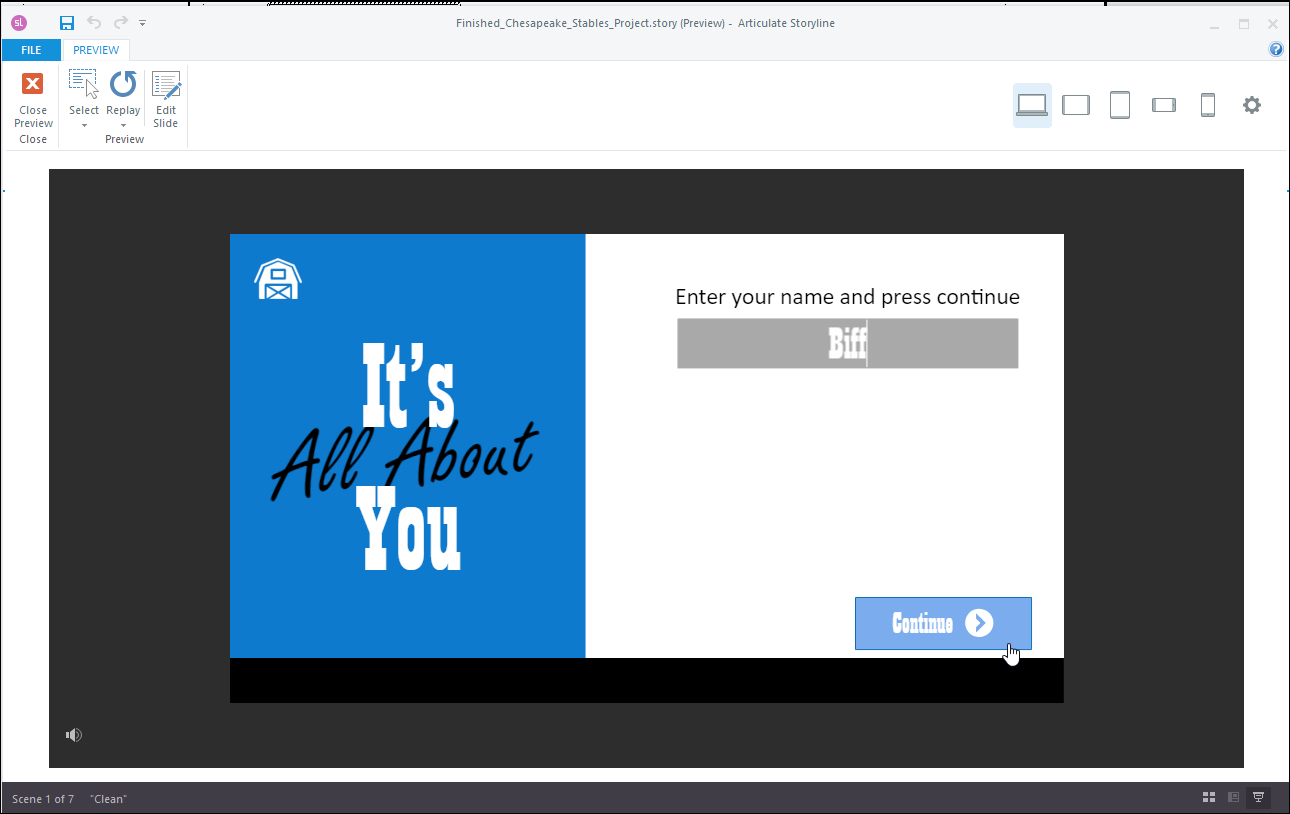 There are tons of hands-on, guided activities supported by a mountain of screenshots. As you learn Storyline through the activities, there are challenge exercises (Confidence Checks) that will put your newfound Storyline skills into practice.
You'll learn how to create Storyline projects from scratch, how to work with scenes and slides, how to add text, images, characters, shapes, and videos.
There are lessons that will teach you how to add interactivity to your project via buttons, triggers, text entry areas, layers, and hotspots. 

And you'll learn how to engage your learners with quizzes, and how to publish your eLearning projects for the widest possible audience.
Note: Hardcopy workbooks ordered from the IconLogic site are all coil-bound with die-cut covers. 
Prefer a digital copy?
This book is available now on Amazon.com as either a print book or as a Kindle eBook. It is also available as a PDF through VitalSource. 
Shipping Note: We are unable to ship to PO Boxes. Orders placed after 2 PM Eastern may ship the next business day.